OPEN FOR BUSINESS: TOOLBOX TO RECRUIT RETAIL
When you don't have a traditional downtown, there are different tools and techniques to attract retail, activity, and vitality to a new or existing commercial corridor.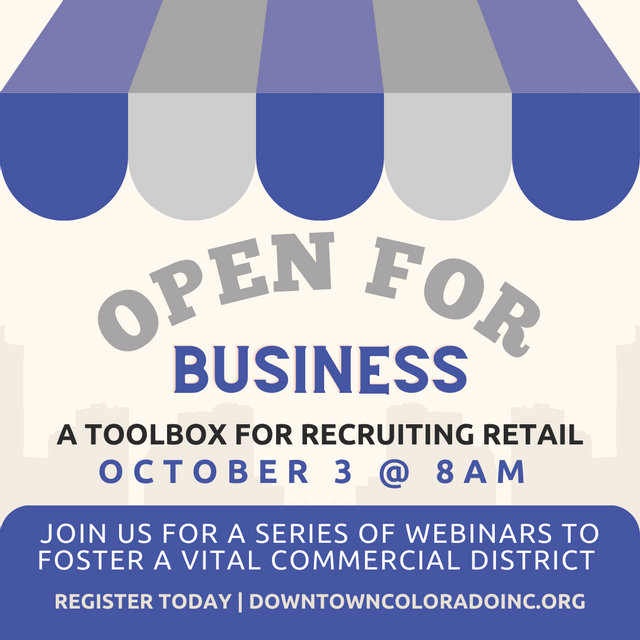 Description
Downtown Colorado, Inc. (DCI) is pleased to kick off a series of virtual meetings for communities looking to create a vital commercial district when there is no traditional downtown. The opening webinar in this series will feature Julie Jacoby, City of Thornton Economic Development as she shares the toolbox for retail recruitment. DCI is pleased to moderate with the help of DCI board member, Jill Mendoza, Town of Superior Economic Developer for this dynamic and interactive webinar discussion.
8:00 AM MDT
to 9:30 AM MDT
RSVP Required
Virtual Event
Please note that this is a virtual event and has no physical location.