Alchemy of Historic Place Activation at Saving Places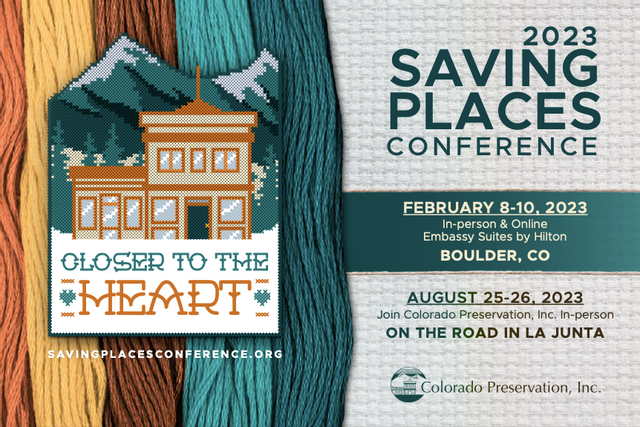 Description
When we think of great community places, a number one ingredient is a positive activity. When we think about saving our historic places, we think about staving off vacancy and disinvestment. Whether diving into historic downtowns, enjoying outdoor recreation in historic sights or visiting historic buildings and places that are under-utilized, vandalized, or blighted, the essential ingredient is reshaping the use to bring positive activity and investment. Join our friends from Downtown Colorado, Inc. (DCI) as we explore the financing tools, activation tactics, and collective engagement processes activating the places we hope to preserve. 
Register at Colorado Preservation, Inc. Saving Places
. RSVP for our session
HERE
.
Embassy Suites by Hilton
2601 Canyon Boulevard, Boulder, CO 80303
3:15 PM MST
to 5:00 PM MST
Private:No
RSVP Required:No