DCI Districts Legislation Update
---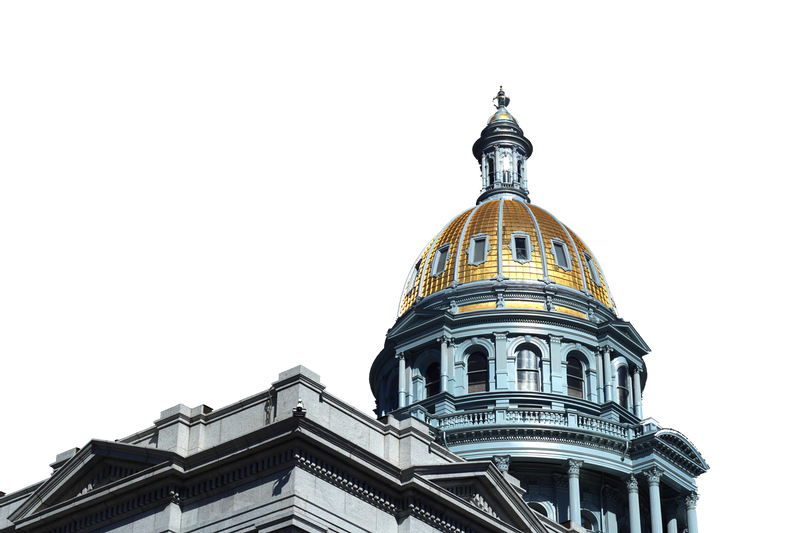 Updated Mar 23, 2023 1:00pm
SB23-175 has passed first reading in the Senate Finance committee by a vote of 5-2. Two amendments were adopted, one to remove the ability for Councils to delegate bonding authority to a DDA, and second to require an affirmative vote of the local council upon renewing the DDA after the 50 year period.
Updated Mar 14, 2023 8:30 am
SB23-175 has been published in draft and is available for review. In a nutshell, the amendment does the following:
Allow DDA's, beginning in year 51, to automatically receive TIF revenues in recurring 20-year periods, unless the governing body chooses to opt-out,
Provides that DDA's continue the automatic share back of 50% of the TIF with other taxing entities,
Provides the continuation of an annual rolling base for purposes of calculating TIF just like exists in year 41-50 of the first 20-year extension in the current statute, and
Allows the municipality and DDA to enter into an intergovernmental agreement, and the municipality may delegate to DDA Board the power to incur debt and pledge tax increment for the debt payment. Delegating this action to the DDA would allow the consenting parties to eliminate administrative steps that create duplicative accounting and unnecessary inefficiencies.
The legislation has received bipartisan support and has sponsors from rural and urban communities. It is moving through the legislative process at the moment, including meetings with organizations and stakeholders that may be impacted by the implementation of the bill.
In other news, HB21-1061 has passed the Business and Labor Affairs Committee, as well as the Finance Committee. It is under appropriations review as all Colorado legislation that has a fiscal impact is required to do. More updates to come!
Updated Feb 21, 2023 3:00 pm
CML has officially voted to endorse HB21-1061. The bill will have a finance hearing scheduled for Monday, Feb 27, 2023.
Updated Feb 13, 2023 4:00 pm
HB21-1061 regarding Gallery Licenses was unanimously approved in the Business Affairs & Labor Committee and will be going to the Appropriations Committee.

Downtown Development Authorities and Business Improvement Districts around Colorado have banded together to introduce new legislation in the current 2023 State Legislative session. Downtown Colorado, Inc. continually works to provide a forum for downtown champions to gather and share ideas on how to improve their communities, and the legislative efforts have come from these meetings. Remember, BID and DDA members are always welcome to join us for our monthly meetings on the second Wednesday of the month at 12:30. Please email [email protected] for more information.
Financing of Downtown Development Authority Projects
SB23-0806 has been sponsored by Sen Lewis, and looks to create opportunities for DDAs to extend the TIF period beyond the first renewal period currently allowed by statute by default, and allow municipalities to opt out of the renewal.
The bill would continue the automatic and default 50% revenue split present at the first extension, unless the entities and the municipality reach a separate agreement.
Recurring periods beyond the first extension would also require baseline revenue to be recalculated each year similar to the final 10 years of the first 20-year extension.

This bill is not yet scheduled for a committee hearing, but the DDA members spearheading the effort appreciate feedback and suggestions on the draft language of the bill.
Alcohol Beverage Retail Establishment Permit
HB23-1061 has been sponsored by Rep. Lindsey Daugherty and Rep. Rachel Zenzinger, and looks to expand the gallery liquor license for special events to boutique retailers. Joe Hengstler, Director of the Olde Town Arvada BID, introduces the bill this way:
The idea for this legislation originated from a conversation between a number of downtown business improvement districts (BID's) and downtown development authority (DDA's) throughout the state. We noticed that our small retailers (i.e. women clothing boutiques) were offering events such as "shop and sip" where alcohol would be served. There is not a simple way for a retailer to pull a liquor permit for such an event without having a special event permit and then partnering with a non-profit, meaning that many of these events were either not in compliance or were held as private events. We thought a possible solution to allow these events to be more public facing would be to expand the gallery permit to more retailers. Hence, allowing them to have public events in their establishments in which they could serve a glass of wine, cocktail or beer with the goal of ultimately supporting these small businesses and providing them the opportunity to offer more experiential retail.
Importantly, the bill is scheduled for a reading by the Business Affairs & Labor committee soon, on Thursday, Feb. 9th at 1:30pm.
A draft of the legislation is available through the link above, and BID members have been working with legislative partners to solicit feedback from industry professionals, legislators, and communities. Anticipated amendments to the bill prior to the Feb. 9 reading include the following:
Clarifying safe service protocols and age of service
Clarifying the definition of "retail"
Clarifying the definition of "small businesses" that qualify, including: They must operate in Colorado, They must have 3 or fewer locations, They must not be a part of a franchise, or partnership operating locations outside Colorado.
The local licensing fee is proposed to increase from $100 to $200 per year
The days of service are proposed to increase from 15 to 25 days for gallery and retail licenses
Local legislators would like to hear from you regarding these bills! If you have thoughts that you would like to share, especially if you are in a municipality of one of the committee members listed below, please consider emailing your representative in a timely manner. Again HB23-1061 is scheduled for a committee reading Feb 9th at 1:30pm.
As of Feb. 9, these are the following amendments to the bill:
Restrict eligible permitees from holding any other license to sell or serve alcohol beverages.
Restrict service between 2:00 am and 7:00 am.
Not allow a person under 18 to serve alcohol and require anyone serving alcohol under the age of 21 to be supervised by someone who is at least 21 years old.
Raises the local application fee to a max of $200.
Eligible retailers would need to have under 25 employees.
Eligible retailers would need to have under $5 million in annual sales with art galleries being exempt from this sales cap.
Limit the size of complimentary beverages provided to a customer to 12-ounce drinks, malt or vinous, or six ounces of spirits.
Exclude the following businesses from obtaining this license: firearms retailers; car dealerships; marijuana dispensaries; schools; daycare facilities; and gas stations/convenience stores.
| | |
| --- | --- |
| Boulder, Idaho Springs, Estes Park, Lyons, Georgetown, Empire | |
| Aurora (district is south of Downtown Aurora) | |
| Berthoud, Mead | |
| Colorado Springs | |
| Castle Rock | |
| Morrison (east of downtown) | |
| Broomfield | |
| South Denver | |
| Outskirts of Pueblo, Beulah | |
| Grand Junction | |
| Loveland | |