Town of Center Hosts MASS Design
---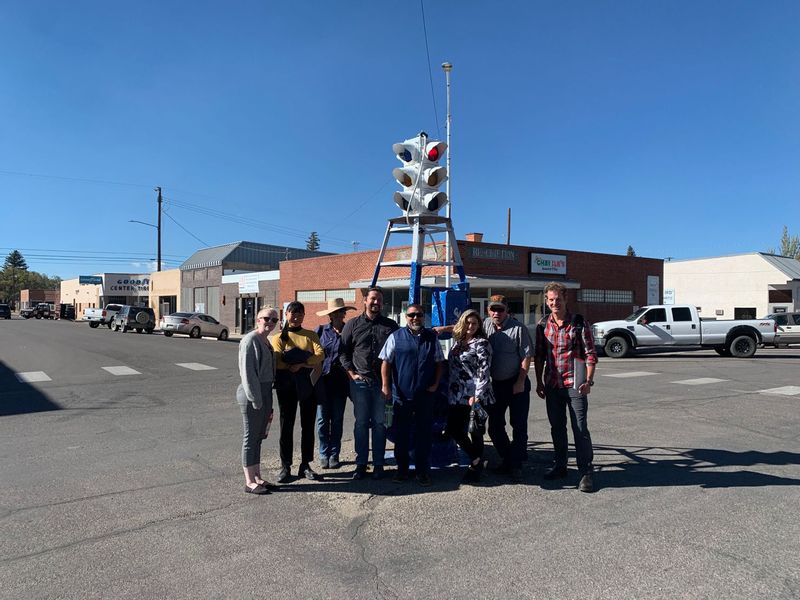 Last week, the Town of Center hosted MASS Design Group on October 18-19, 2022. The two-day planning and design engagement included a series of tours, meetings, and opportunities for the Town of Center and the San Luis Valley to share ideas around housing and community development for Center's North 90, a 87 acre parcel of land that the Town hopes to redevelop to bring much needed affordable and workforce housing to the region. In addition to housing, the Town is considering how to utilize the process to expand workforce development opportunities and increase small manufacturing that allows citizens to build equity and invest in entrepreneurial opportunities. 

"The Town of Center is focused on long-term quality of life for our community. We understand that change will happen whether or not we want it, so we are working to shape the plan to benefit our people," said Center Town Manager, Brian Lujan. "Working with DCI has helped the Town connect with partners, resources, and maintain the focus on our existing community and how we improve opportunities collectively." 

"MASS (Model of Architecture Serving Society) Design Group believes that architecture has a critical role to play in supporting communities to confront history, shape new narratives, collectively heal and project new possibilities for the future." MASS Design Group has been celebrated with the 2022 AIA Architecture Firm Award from the American Institute of Architects, the RIBA International Awards for Excellence 2021 from The Royal Institute of British Architects, and 2021's Most Innovative Architecture Companies, Fast Company. MASS believes that every project has a mission and they collaborate with partners for a design process to develop and implement a shared vision to achieve that mission. The MASS Design Group Team includes Joseph Kunkel, Principal and Director of Sustainable Native Communities Design Lab (SNCDL), as well as Tya Abe, Designer, and Nathaniel Corum, RA, Design Director, from the MASS Design Group's office in Santa Fe, NM.  
Since hiring Town Manager Brian Lujan in 2017 and partnering with DCI in 2018 as a Challenge Community, the Town of Center has made significant tangible steps towards improving the quality of life of their residents. Initial steps included correcting the budget shortfalls, hosting placemaking events with DCI that resulted in six vacant downtown buildings receiving new owners, and making the infrastructure improvements necessary to support both current residents and future growth. Together, the partnership between DCI and the Town of Center has continued to work very closely and has been integral to the initiatives this fall. 

The Town of Center has made enormous strides towards achieving the goals around strategic redevelopment to support the local population through invitations for entrepreneurialism and sustainable projects. Center, Colorado has received over $300,000 in grants and in kind support for both public and private investment. The Town continues to work for community building, entrepreneurship and workforce development, the reuse and activation of space, as outlined in their vision for the future. The Town of Center recently completed a report outlining the accomplishments and funding they have received over the past four years.