GETTING IT DONE IN 2021
---
2021 was the year of Getting It Done for DCI, our members, and our partners. We wanted to build off of the increased collaboration and partnerships developed throughout 2020 to make stuff happen! The year gave us a glimmer of normalcy from the past along with a settling into the new normal. The DCI team began to travel around the state again and some of our team members were even able to get their vaccines out on the road in our beloved San Luis Valley. We have loved getting back out to meet our new Zoom friends and reconnect with our old. We also continued to serve virtually and in hybrid ways. If the last few years taught us anything, it is that adaptability and resiliency are key in all of the ways we serve. We started the year with a plan to Get It Done in 2021 and we're hoping to keep serving YOU in 2022. 
Just because 2020 ended, we didn't stop providing virtual resources to all of the communities around the state. DCI continued our weekly resource calls with three focuses on Capacity Building, Tactical Activation, and Building Inclusive Places. 2021 sessions had many levels of depth to take participants from concept to DOing. The road to Getting It Done included peer learning combined with local meetings and activation.

2021 Learning Paths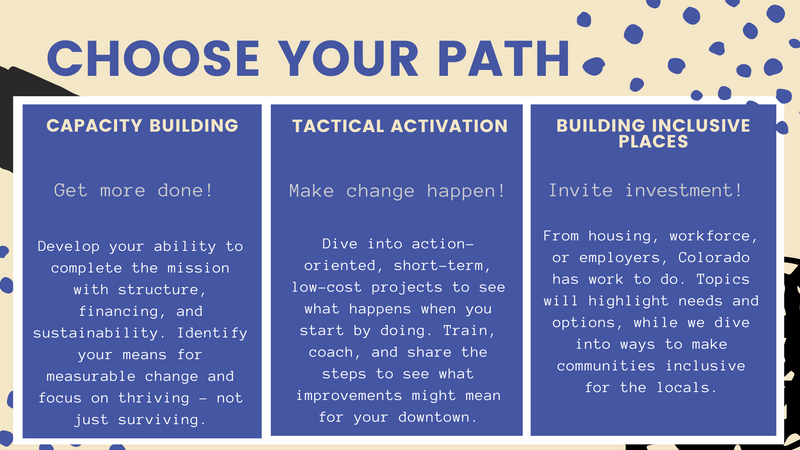 Part of our array of virtual training was a series called 'Let's Talk about Tax'. These discussions better fostered an understanding of taxes and how they impact community-building. This series not only helped our partners and communities understand different taxing structures but also empowered the communities to take this knowledge and recordings of these actual discussions back to their citizens. Local sessions could help them understand what taxes go to directly in their community and why it is important to support local. We are planning on hosting these local sessions in Morgan County in 2022!
Our in-depth and dynamic online programming continued with our week of San Luis Valley Small Town Love. In April 2021, DCI and Colorado Housing and Finance Authority (CHFA) partnered to announce the SLV Creative Placemaking Challenge. This program connects a unique group of state-wide project partners who each bring a dynamic service or solution to community challenges. The 2021 SLV Challenge keynote featured the Colorado State Demographer, Elizabeth Garner and SLV Housing Coalition's Dawn Melgares, sharing the State of the San Luis Valley and the 2021 SLV Housing Report. Following the kick off were four days of solution-based discussions focused on detailed ideas for one San Luis Valley community. Each day of the week highlighted one of the four SLV small towns, Antonito, Center, La Jara and San Luis, and yielded ideas to shape solutions for the future. Each town had a dedicated team of facilitators and guest speakers that focused on topics of Engagement, Design, Connectivity and Entrepreneurship. DCI partnered a special team of youth facilitators to work with the students who joined these discussions to build collaborative visions for their communities. With support from CHFA, DCI, and ModStreet, each of the four communities received a "parklet" (or a platform the size of a parking space) in June to program as an invitation for community engagement.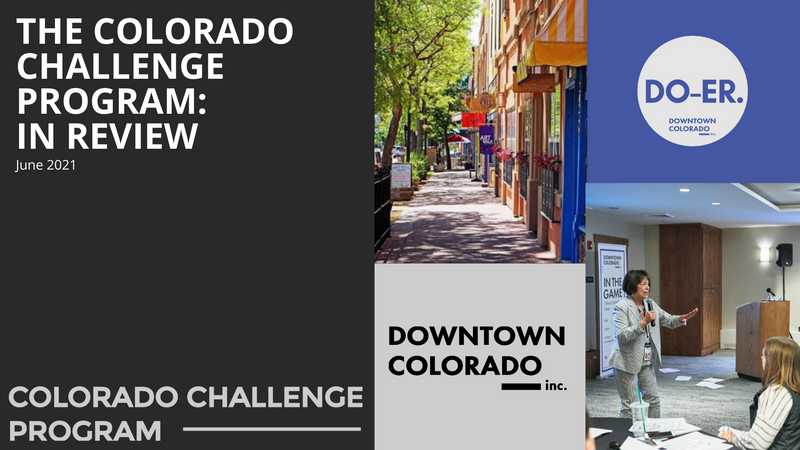 This year was our fifth year of the Challenge Program! We worked with some amazing past School of Public Affairs students to create the Challenge Program: In Review report. We have worked throughout the past 5 years to expand the benefits, partnerships, and resources for all of our Challenge Communities. We hope that through our work and this report we can expand on existing partnerships as well as form new ones with statewide universities, service providers, and other regions throughout the state. If you are interested in the Challenge program, contact Kylie Brown at [email protected].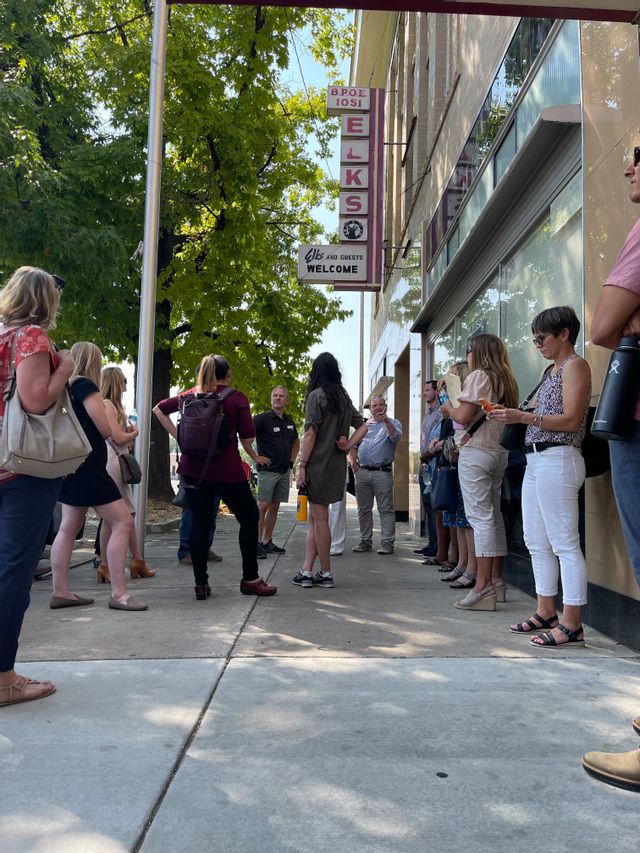 Later in the year, we were finally able to start hosting events in our member communities and share all of the great assets they have to offer. Some of the highlights were the Grand Junction and Loveland Downtown Toolbox Events. These events showcased the benefits of working in partnership with Downtown Development Authorities (DDA) and Business Improvement Districts (BID). These events included a dynamic learning and networking experience with tours of downtown projects led by local leadership in each town. In September, The Colorado Department of Transportation (CDOT) Historic and Scenic Byways Program and Downtown Colorado, Inc. initiated a process to activate and enhance coordination for partners along the Pawnee Pioneer Trails Byway in Northeast Colorado. The project focused on building teams, identifying assets, and expanding communication to build awareness and engagement of byways programming for locals and visitors. We loved getting to explore new communities and revisit old favorites through this process.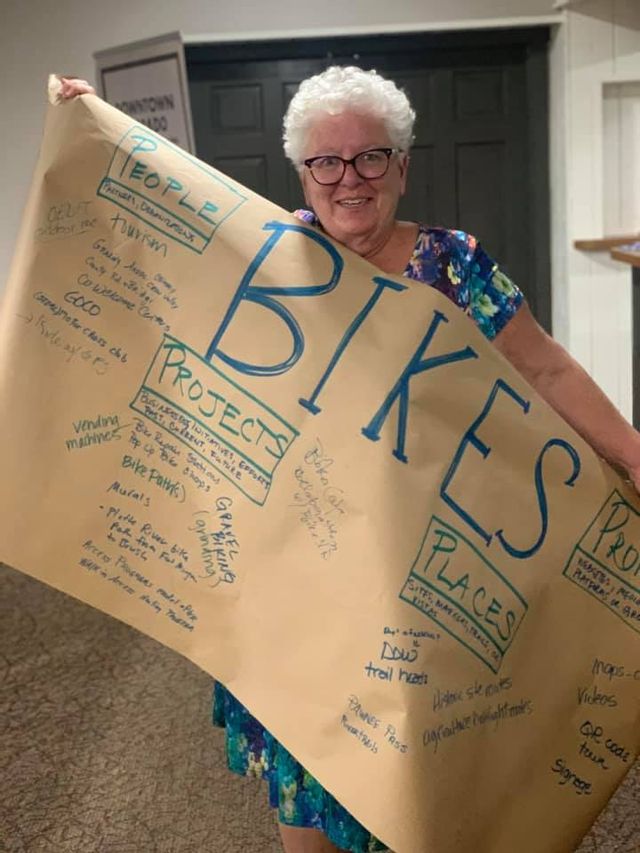 As always, we hoped to educate as much of the state as we could on the tools and partnerships that make special districts in Colorado some of the biggest DO-ers. In addition to Grand Junction and Loveland, we had two more major events that showcased case studies and projects. First, the Annual Southern Colorado (SOCO) Tax Increment Finance (TIF) Summit in Pueblo with over 40 attendees from all around Colorado. This year, the SOCO Summit focused on TIF and Housing. It was a dynamic networking and problem solving event to move redevelopment from planning to action. Presentations included: "Housing Diversity Models" and "Small Town Housing Case Studies". Then we topped off the year with the Westside Metro Mobile Tour of special districts in Lakewood, Wheat Ridge, Golden, and Arvada. This mobile tour got people off of Zoom and away from endless powerpoints to see actual projects done by a mix of financing tools in each of these places. A core theme of the day was that none of these projects and the incredible atmosphere of these districts would be possible without a mix of many partnerships.
Another aspect of returning to normal meant getting out and sharing ideas and tools at partners' conferences. These sessions included: "Tax Increment Financing Toolbox for Colorado Communities" at Colorado Municipal League's Special Conference, "Portraits of Pandemic Placemaking to Support Small Business" at Colorado Preservation, Inc.'s Saving Places, and "A Regulatory Toolbox for Small and Rural Communities" at American Planning Association Colorado Planning Conference. We hope that these sessions showcased the incredible projects and work that can happen using tools like Tax increment Finance, placemaking, and policy changes. Speaking of conferences, we are so excited to be holding our IN THE GAME conference in April 2022. Register now here!
We were incredibly heartened to see our membership grow drastically over the past two years. In 2021, we introduced VIP Membership types including Challenge Communities, Districts, and Urban Renewal Authority memberships. These memberships provide many benefits including one free IN THE GAME Registration, access to 15+ virtual workshops per year, and increased access to DCI's guidance and network. In turn, these members' supporthelps DCI to create a dynamic process that fosters long-term engagement, collaboration, and dialogue with Colorado's elected officials, community leaders, and state-wide entities.  
Just before the holiday break, Downtown Colorado, Inc. began its newest program: Tiny Towns. The Tiny Towns program convenes town leadership from communities with less than 1,000 population to provide resources and empower Colorado's tiniest towns towards success. There are 210 Tiny Towns in Colorado. While 53% of Colorado's towns have less than 1,000 people, only 1.4% of Colorado's residents live in Tiny Towns. The Tiny Towns in DCI's first cohort convene monthly to brainstorm, network, and create solutions to the problems Colorado's Tiny Towns are facing alongside DCI's expertise and advising. The group of 9 Tiny Towns founding this new program includes Hinsdale County, Hugo, Kiowa County, New Raymer, Red Cliff, Saguache, San Luis, Victor, and Yampa. 
We are not slowing down in 2022! We have added four new team members this year to help serve our members and communities as well as make us better as an organization so we can be our best for you! Currently we are working on a new website and customer relationship management system so look forward to many updates surrounding that. Please make sure all of your membership information is updated in our current system so we can make the transition as seamless as possible! Contact Kayla Jones at [email protected] with any questions.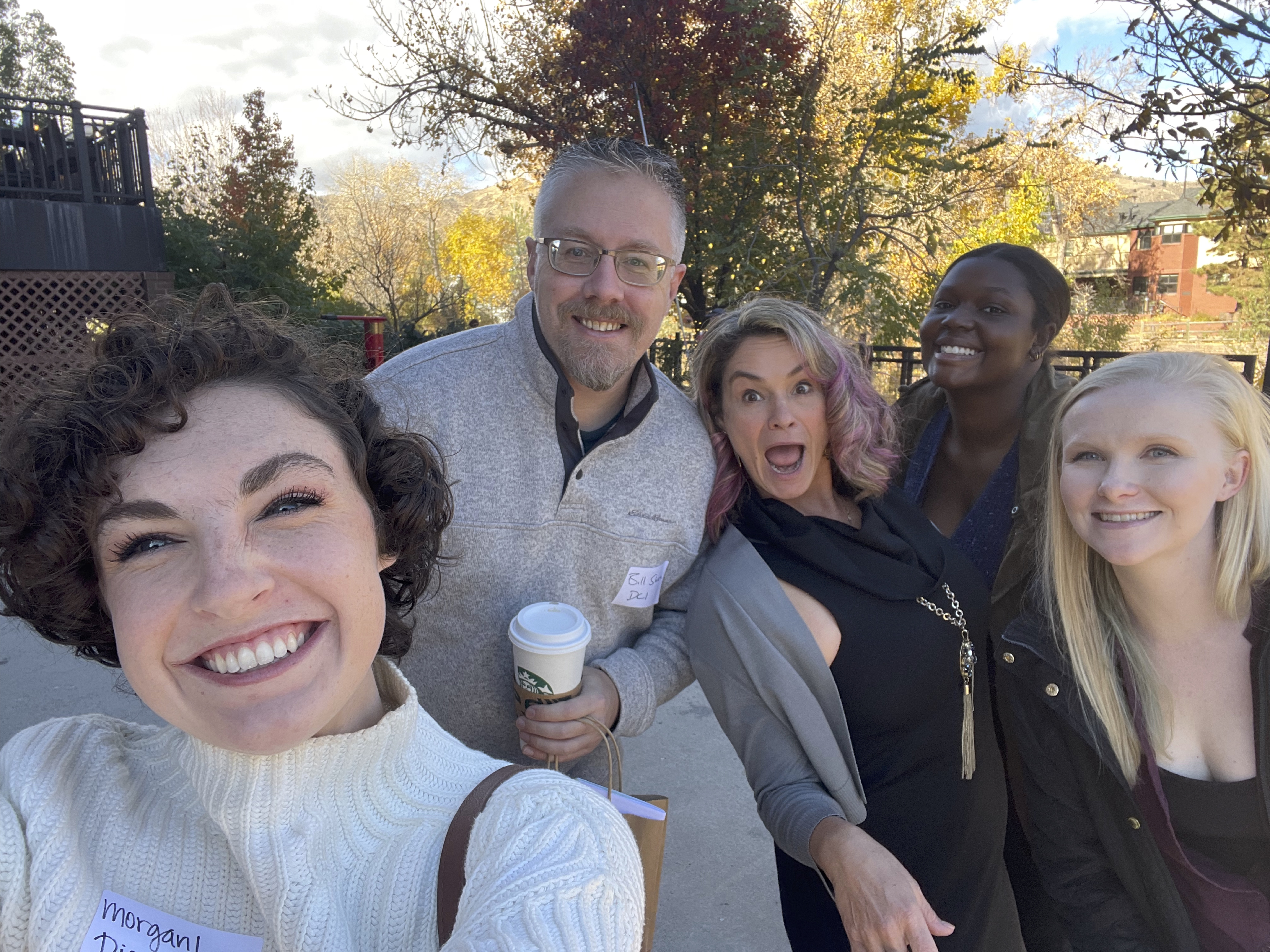 We hope your 2022 is off to a great start! Despite the general ambivalence towards 2021, we were so lucky to be Getting It Done with you!