DCI & CML's WESTSIDE METRO MOBILE TOUR
---
On Wednesday, November 3rd, 2021, Downtown Colorado, Inc. (DCI) and Colorado Municipal League (CML) hosted their 2nd annual Mobile Tour in the Westside Metro area. The tour visited Lakewood, Wheat Ridge, Golden, and Arvada featuring special events and tours in each town.
Lakewood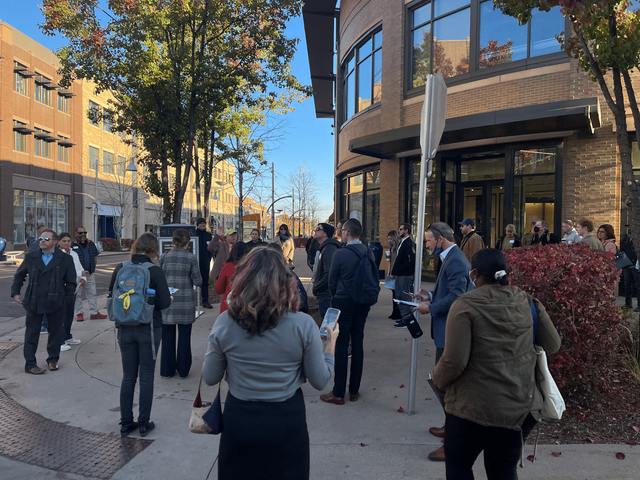 We started off the tour at MindSpark, an educational and meeting facility in Lakewood. MindSpark programs deliver extraordinary professional learning experiences for educators, the community, and industry partners who then take their new skills back to the classroom and beyond.
MindSpark hosted our welcome ceremony where we heard from our moderator for the day, Troy Bernberg, Northland Securities; as well as event leaders Katherine Correll, Executive Director of DCI; and Meghan MacKillop, Colorado Municipal League.
After introductions and a big welcome to all attendees, guests heard from Adam Paul, the mayor of the City of Lakewood. The Mayor told funny stories and helped guests feel welcome and at home for the tour. Town leaders Robert Smith, Lakewood Reinvestment Authority; and Tom Quinn, Alameda Business Improvement District, shared next. We heard about many amazing projects going on downtown such as the development of the Belmar area in Lakewood. What used to be a shopping center has become the community-oriented hub of Downtown that brings people together, fosters community, and supports local businesses in Lakewood. Guests had the opportunity to walk from MindSpark to downtown Belmar to see the projects and area developments firsthand.
Wheat Ridge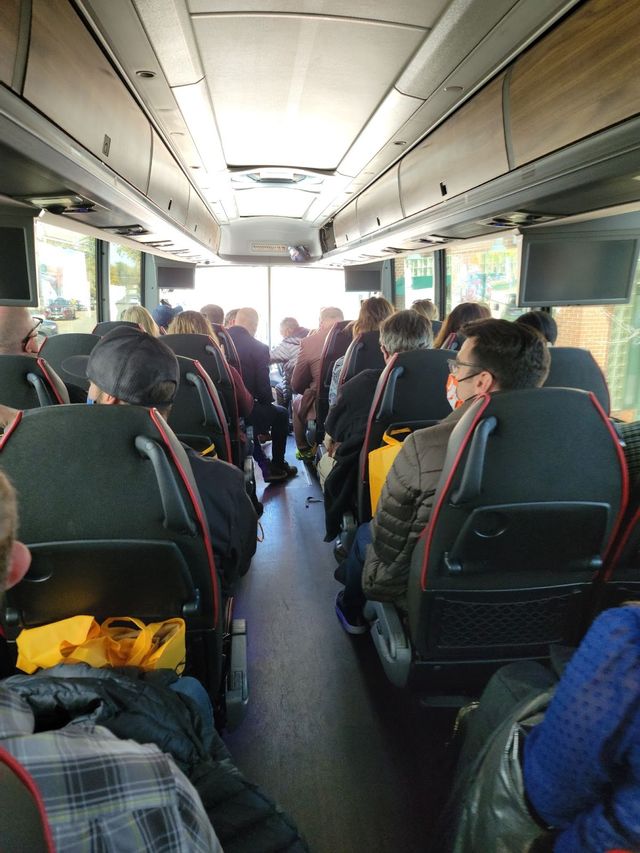 After leaving Lakewood, tour guests boarded the bus to head to Wheat Ridge. While on the bus, Steve Art, Board President of DCI and Director of the Wheat Ridge Urban Renewal Authority, discussed the projects and redevelopment happening in Wheat Ridge. We learned that Wheat Ridge does not have a traditional downtown core, so their URA (urban renewal authority) areas are spread out throughout the city. Wheat Ridge has 5 plan areas, and they are using TIF (tax increment financing) and other tax revenues to make projects happen such as a new hospital as well as creating more housing for Wheat Ridge residents.
Golden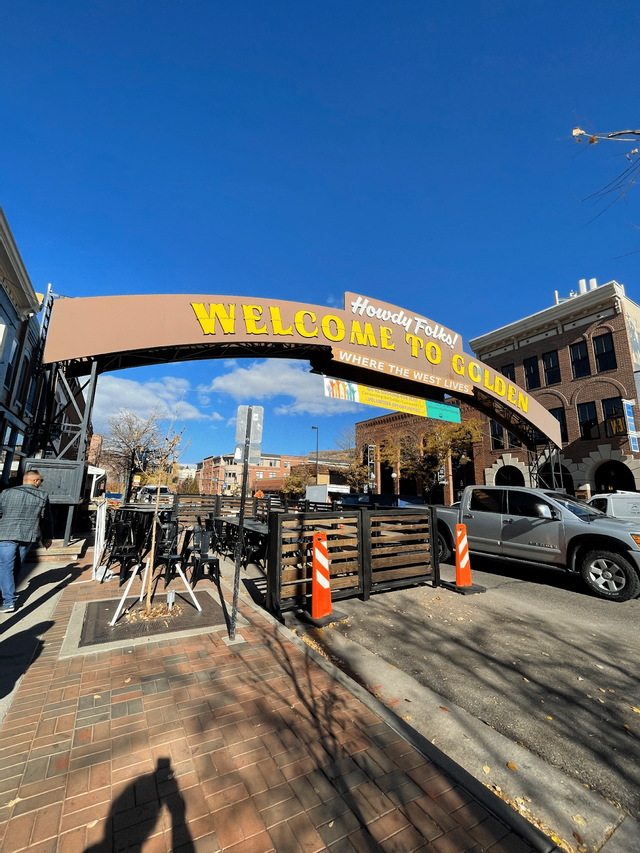 Once arriving in Golden, we split up in two groups to go on tours with Steve Glueck and Robin Fleischmann who work for the City of Golden. We saw main street downtown, heard about the development of Golden's URA, and even saw the brewery and distribution plant where Coors makes their beer!
Luncheon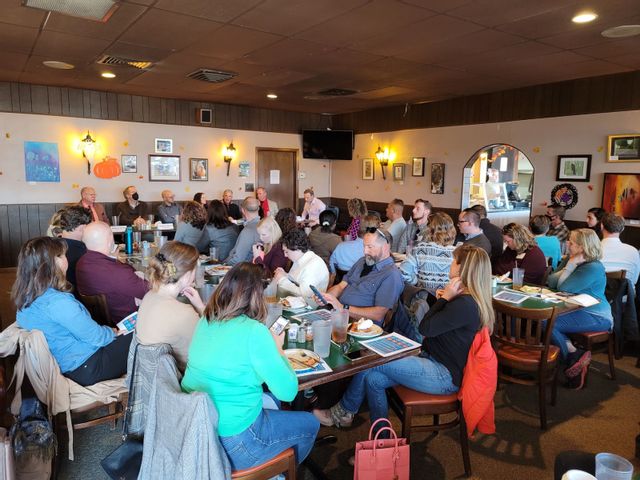 We had a break for lunch at Pietra's in Wheat Ridge, but the tour didn't stop! DCI featured an amazing panel of speakers including representatives from each town we visited. Speakers included Mayor Marc Williams of Arvada, Joe Hengstler from the Olde Town Arvada BID, Robin Fleischmann with the City of Golden, Robert Smith from the Lakewood Reinvestment Authority, Tom Quinn from the Alameda Business Improvement District, and Steve Art with the Wheat Ridge Urban Renewal Authority. The speakers discussed how they have utilized urban renewal in their communities, the impact of public-private partnerships, understanding when and how to implement urban renewal, and the use of BIDs and DDAs alongside urban renewal as unique tools that can help a town thrive.
Arvada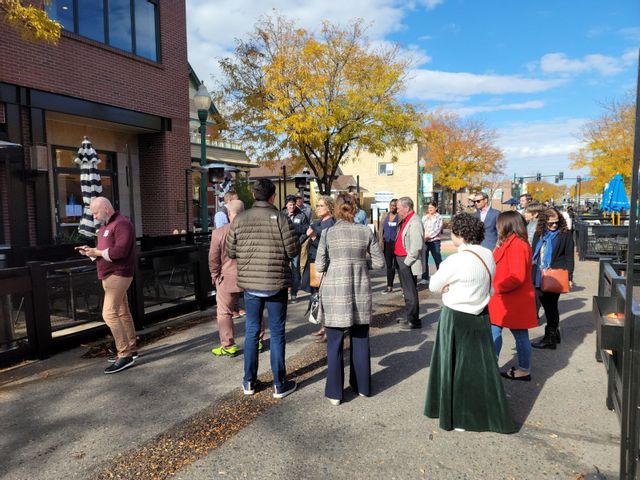 In Arvada, we took tours with town leaders Maureen Phair, Arvada URA, and Joe Hengstler, Olde Town Arvada BID. They showed us around Olde Town Arvada which featured their newly walkable downtown and the new restaurants and businesses inhabiting Olde Town Arvada's Main Street. We saw highlights of the projects completed to make Olde Town Arvada more community-oriented and heard about the upcoming projects that will be happening in the future.
Thank you!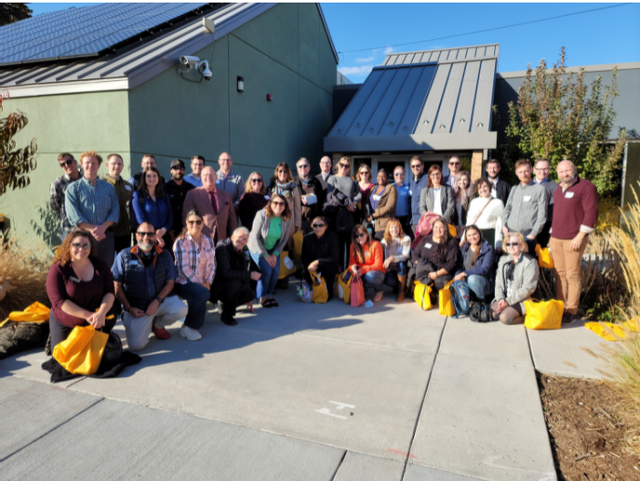 DCI & CML's Second Annual Mobile Tour was a huge success! DCI would like to thank our sponsors: City of Wheat Ridge, City of Lakewood, City of Arvada, Alameda Corridor Business Improvement District, City of Golden, Colorado Municipal League (CML), and Regional Transportation District (RTD).
To learn more about Downtown Colorado, Inc. or the West Metro Mobile Tour, please reach out to DCI's Relations Manager, Morgan Pierce, at [email protected].