WELCOME TO COLORADO | A REFUGEE JOURNEY
---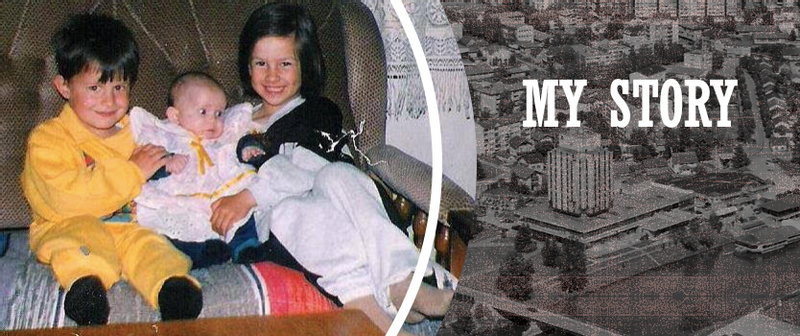 On July 8th DCI held a discussion with Nermina Mujkanović, from the Colorado Refugee Speakers Bureau; on her own refugee experience and raising awareness on the refugee experience as a whole. She gave valuable insight on the many challenges and triumphs of being a refugee to further understand how to improve the refugee experience. 
Nermina started the conversation by discussing her refugee journey from Bosnia-Herzegovina to the United States. Nermina was 8 when her family got approved for resettlement. She recounted how the process took 4-5 years, and how getting the option of resettlement is based on pure luck. She explained how most refugees are never granted the option of resettlement. Nermina and her family ultimately resettled in St. Louis, MO, where they faced the many challenges that come when moving to a new country. Challenges like learning English, becoming familiar with American culture, and her parents being unable to pursue their dream careers because the degrees they obtained in Bosnia can't be transferred over into the United States. All of these challenges affected her family in different ways, but for Nermina it made her feel like she was living in two different worlds. She was able to channel those challenges into greatness by graduating from college and becoming the Director of Constituent Services for Congresswoman Diana DeGette. 
Nermina also communicated the various misconceptions and challenges refugees are facing today including, but not limited to: 
Refugee Statues Misunderstood

Refugee Skills/Degrees Under-Utilized

Lack of English Skills is Not An Indication of Intelligence

Need of Strong Support Systems

Barriers of Integration 

Intersectionality 

Tapping Into Existing Resources 

Creating New Resources/Partnerships

Understanding All Refugees Don't Look the Same or Share the Same Experiences
You can contact Nermina here and learn more about her experience here.
Nermina Mujkanović
Nermina came to the U.S. as a child and was resettled in St. Louis, MO, with her immediate family. In 2010, she moved to Denver where she earned her B.A. in international studies and a minor in political science at the University of Denver.
Nermina's professional experience is centered on providing access and support to marginalized communities in the U.S. Specifically, her experience has included undergraduate international student recruitment, legal aide to refugees, and her current position as Director of Constituent Services for a Member of Congress. In this position, she oversees all casework for the office and specifically manages issues related to immigration and housing.
Outside her professional work, Nermina serves as a Board member of Rocky Mountain Welcome Center, Board President of Stories Without Borders, and Steering Committee Member for the Colorado Refugee Speakers Bureau.