REPURPOSING DOWNTOWN | SMALL-SCALE MANUFACTURING
---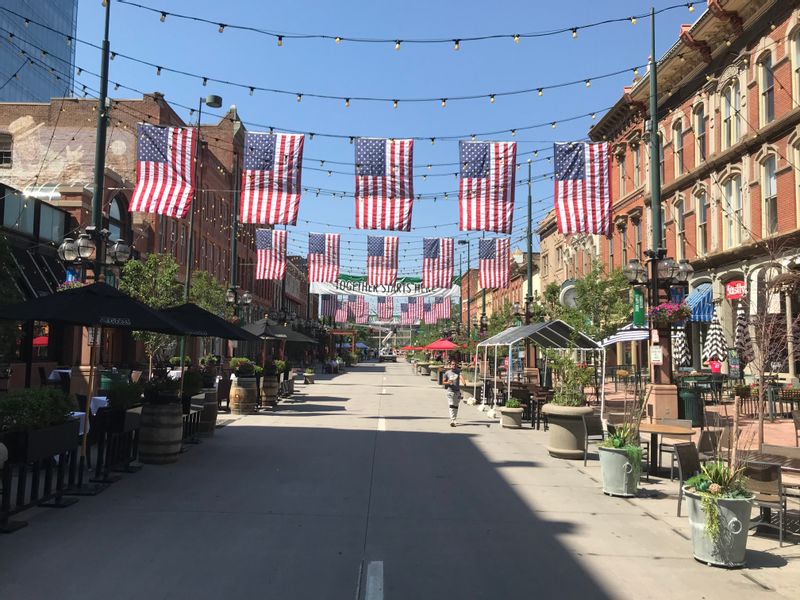 Thursday, April 22nd DCI welcomed Ilana Preuss, founder and CEO of Recast City, LLC to discuss the positive impact that bringing small-scale manufacturing businesses to the forefront can have on local economies.  Recast City, LLC works with local leaders to create great places that build energy, increase the number of good paying jobs, fill local store fronts, and make people proud of their communities.  The organization provides timely advisement and resources for the economic development sector and the many challenges and opportunities the pandemic has presented over the past year.  Ilana points out that this is a great time to flip the economic development model, do it better, and balance present day realities and long-term plans.  
There is no doubt that many smaller cities and counties are recovering from an unprecedented challenging time when many businesses have closed, unemployment rates are still well above average, income equality is at an all time high, and working age adult populations are declining.  However, this is a transformational moment where there is an opportunity to build stronger, more inclusive communities that bring people together.  Ilana points out the economic development model has not evolved since the 80's, which no longer serves the best interests of our modern communities.  Currently, the same real estate model is being used across the country and only serves to homogenize our infrastructure and downtown areas which in turn lowers real estate value.  Additionally, economies are primarily investing in ground floor retail and doing little to address the racial wealth gap that is perpetuated with this traditional model.  
Investing in a Better Way
Investing is key to economic strength.  To harness this strength Ilana proposes that we challenge the traditional economic development model by utilizing available space differently and making the economy more supportive to jobs and businesses outside of the technology sector, which typically receive the most investment.  Ideally, downtown areas should represent the personality of each city and county so development should strive to make it easier for everyone to participate in shaping their local economies.  Unique destination store fronts, infrastructure, and streetscapes cultivate longevity, and social connections are the key to economic resiliency.  Invest in the place, the people that live within each community, and create an ecosystem to support and scale the investment.  
Small-scale manufacturing is essential to accomplishing this vision.  This is defined as the type of businesses that produce some type of tangible good that can be replicated or packaged.  As Ilana so cleverly refers to them as "hot sauce, handbags, hardware," it is the type of business that draws foot traffic to a place and gives us a reason to gather.  The general categories that small-scale manufacturing includes are the artisan/maker businesses, small batch production, production at scale, makerspace, and shared kitchen/shared woodshop.  There are many benefits to embracing small-scale manufacturing.  It helps to create more equitable business communities that include people of all different ages, genders, races, and religions.  They help build storefronts and modern businesses where retail and production occur in the same space.  These types of businesses also increase the property value in the surrounding area and generate many kinds of revenue sources making them nimble.  In turn, this attracts more business owners to the area because of the culture and resources.  
Take Action: Find the Hidden Economic Engine in Your Community
Ilana shared five action items that can be implemented to get started on reshaping our local economies and embracing small-scale manufacturing including:
Create affordable space of all different sizes to support a diversity of small businesses. 

Fill the gap in assistance with local initiatives by offering small business assistance in multiple languages.  Ask faith organizations and neighborhood leaders to share info with their networks, and provide grants to business service providers, especially those focusing on under-represented populations.  

Tap into the power of local anchors such as schools and local governments.  Encourage them to buy local as an investment tool.

Prep policies including zoning and business licenses.  Simplify the process for starting a new business and helping it to thrive.  

Build community pride through programming and low barriers to entry. 
Want to learn more?  Recast City, LLC has put together a free toolkit with further resources at the following link: https://tinyurl.com/RecastTornado .  Ilana is also releasing her first book in June 2021 through Island Press called Recast Your City: How to Save Your Downtown with Small-Scale Manufacturing so make sure to check it out and pre-order using this link!