THE FUTURE OF STREETS WITH JEFF SPECK
---
On Tuesday, October 27th, Jeff Speck joined Downtown Colorado, Inc (DCI) for a presentation on the current condition of streets and the future of streets in a post-pandemic world. We talked about the COVID adaptations to streets in downtowns across the country. The graphic below shows the many different types of reconstructed streets that bring businesses outside and into the fresh air. 
Mr. Speck emphasized that the design of streets should be focused on the survival of businesses and that some of these alterations could be made permanent to encourage more walkability and outdoor interactions. 
COVID adaptations aside, the future of streets is to be walkable! Walkability can bring more customers to businesses. The general theory of walkability in America is that the walk has to be as good or even better than the drive in order to encourage Americans to slow down and take in the scenery. 
Cities and towns across America can get people to walk by providing a,
    - Reason to walk
    - Safe walk
    - Comfortable walk
    - Interesting walk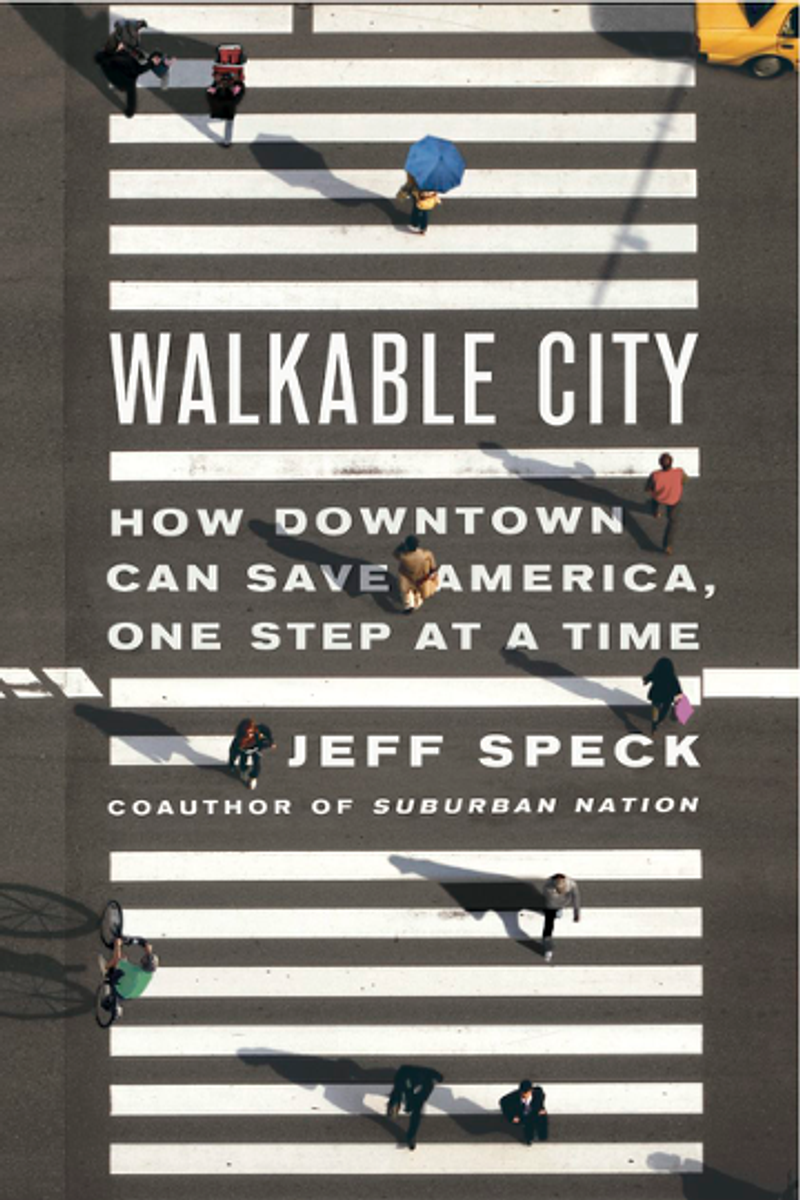 Most successful places in America have a parking problem and issues with speeding in popular downtown areas. How can we provide, design, and manage parking so that cities can thrive?
    - Eliminate the on-site parking requirement 
    - Price parking in line with its value
    - Create parking benefits districts 
Questions + Answers
Q: How can we address the issue of electric bikes speeding on Broadway in Eagle?
A:  
- Signage

- Angled parking can create slower driving

- Restructure the road by moving curbs and switching to parallel parking spaces
Q: What adaptations would you suggest for rural downtowns during COVID?
A: In rural downtowns, the focus should be on supporting the existing businesses with more sidewalk dining adaptations, and using extra curb space if it is available. 
---
Jeff Speck
Jeff Speck is a city planner and urban designer who advocates internationally for more walkable cities. As Director of Design at the National Endowment for the Arts from 2003 through 2007, he presided over the Mayors' Institute on City Design and created the Governors' Institute on Community Design. Prior to his federal appointment, Mr. Speck spent ten years as Director of Town Planning at DPZ & Co., the principal firm behind the New Urbanism movement. Since 2007, he has led Speck & Associates, an award-winning private design consultancy serving public officials and the real estate industry.