TRANSIT- ORIENTED AFFORDABLE HOUSING REDEVELOPMENT THAT KEEPS PEOPLE IN THEIR COMMUNITY
---
Last week Downtown Colorado, Inc. partnered with Congress for the New Urbanism - CO Chapter, Denver Housing Authority, and Youth on Record to host Mariposa: Urbanism Reimagined in the heart of the Mariposa District. The event featured a panel discussion with a Q&A session, a walking tour of completed and upcoming housing projects throughout the district, and a project-board open house of the Mariposa redevelopment.
The Q&A session opened with a performance by a student of Youth on Record's FEMpowerment program. The young artist, Edwina, performed a short set that included both covers and original tunes. You can check out links to her performance below: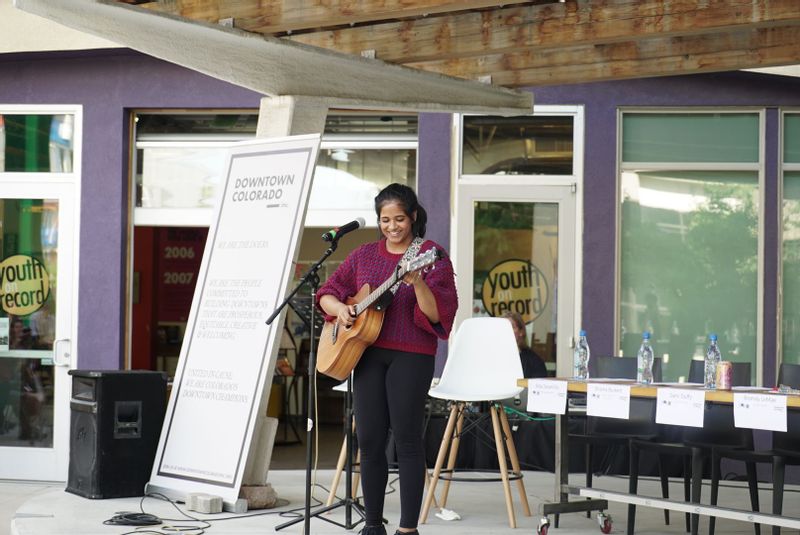 The panel showcased perspectives from multiple parts of the project including residents, Youth on Record – a nonprofit located in the neighborhood, architects & designers, Denver Housing Authority, and public artists.
- Jami Duffy, Youth on Record
- Shaina Burkett, Denver Housing Authority
- Rita Jaramillo, Current Mariposa Resident
- David Griggs, Public Artist
- Brandy LeMae, Workshop8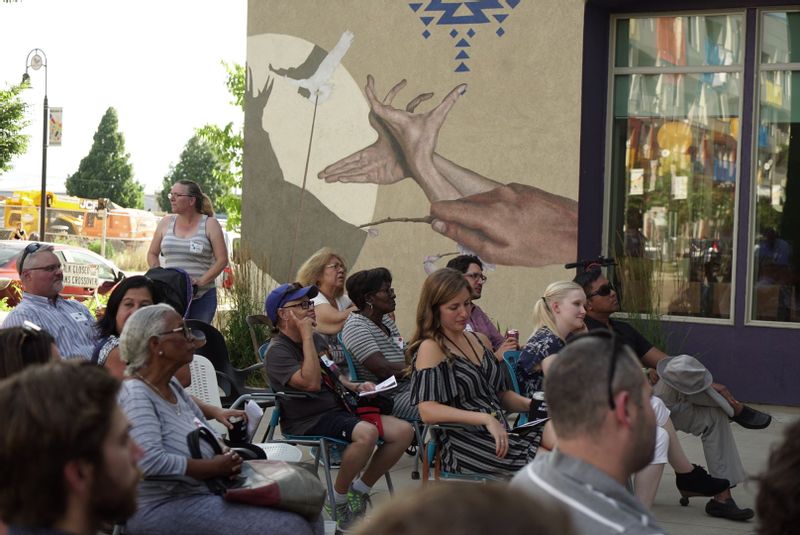 Each of these panelists were involved in the creation or activation of the Mariposa neighborhood. Youth on Record is located in the bottom space of an apartment complex which provides music lessons and studio experience for youth interested in music. Denver Housing Authority executed interviews, community meetings, and home visits to gain feedback and an understanding of resident needs for the upcoming project. Shaina and her DHA colleagues spent facilitated these meetings and put hours of time into building relationships with residents in order to create the most effective plan for redevelopment.  Rita, who currently resides in Mariposa and lived there prior to redevelopment, offered her thoughts on the entire process, from gaining community insights and opinions to project execution, she only had positive things to say about the redevelopment. David Griggs, a public artist with works all over the United States, is on the neighborhood board and talked about the value of art reflecting the community it represents. Brandy LeMae of Workshop8, an architecture and design firm, was hired to work on phase six of the project. She discussed how valuable resident's input was in creating effective building plans.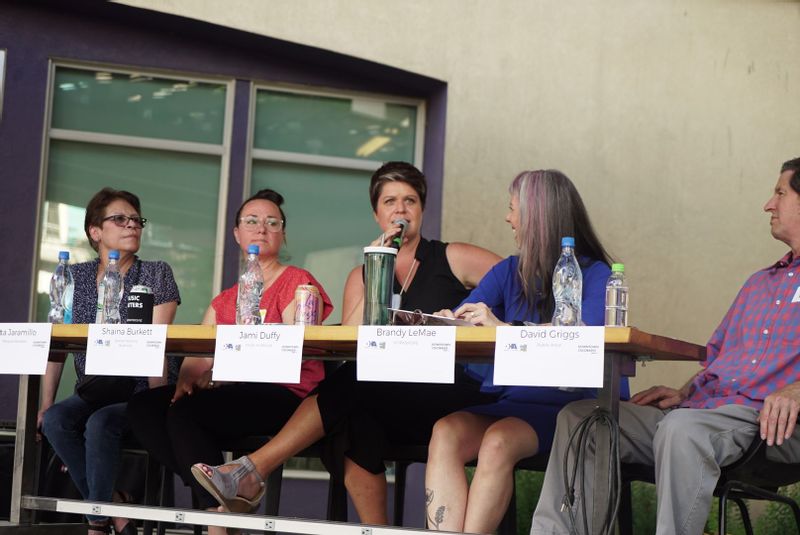 DHA approached this project with the intention to meet the needs of the pre-existing community. They hosted multiple community meetings and used various strategies to collect as many voices as possible. All residents were provided temporary housing during throughout the project and over 50% of residents chose to move back once their updated homes were completed, which is well above the national average. The development offers market-rate, public, and affordable housing. All types are integrated and provide the same amenities for residents, no matter income. DHA's goal with the redevelopment was to create a space in which all residents feel valued and heard. We are proud to partner with organizations who are so committed to equity and ensuring that the needs of all community members are equally valued.  
A Big Thank You to Our Event Sponsors!