TAKE A PEAK INTO THE AMERICORPS VISTA EXPERIENCE
---
Aaron Schultz has served at the Manitou Springs Chamber of Commerce in an Americorps VISTA capacity building position over the past year. He is finishing up his final month there and has shared what the past year in the Americorps program has meant to him: 
Despite having visited a number of small mountain towns, I never thought I would end up living in one - at least not so soon. Still, I came across an opportunity in Manitou Springs, CO that seemed to tick all the boxes: experience in strategic planning and municipal governance through AmeriCorps VISTA. I interviewed for the position over the phone and had the fortune of visiting as DCI was giving a presentation to the local community. After a warm invitation, I took the plunge and accepted the offer.
I spent much of my time in the first couple of weeks just trying to remember all of the new faces I'd met. I was surprised then when a near complete stranger invited me to have Thanksgiving with her family if I would be alone for the holiday. We shared a lot of conversations over a meal, and leftover food from a meeting or event would often be boxed and sent home with me. It was around that time that I started getting roped into community events, like volunteering for the community potluck or supporting the local heritage center fundraiser. Whether or not I had noticed, I was becoming a part of Manitou Springs.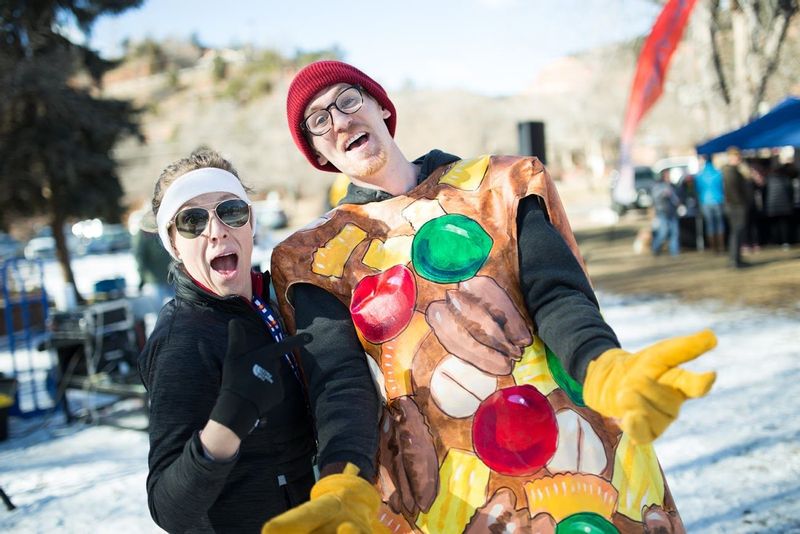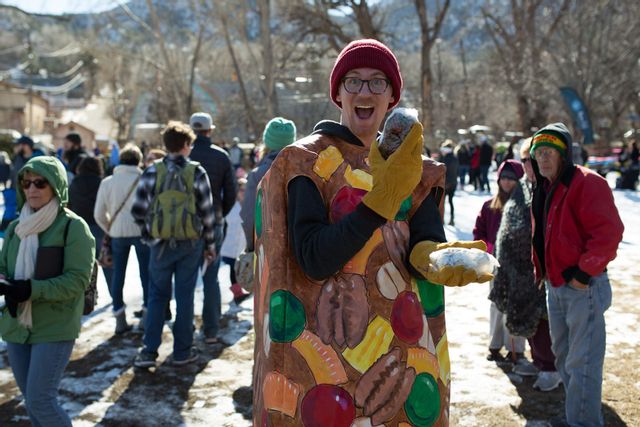 Spending a year in AmeriCorps in a small town comes with unique benefits and challenges that I am only beginning to understand at the end of my service. I got to see up close how cities work and play a role in shaping its future. The local volunteer parks group and a city council member asked me to help submit a grant to rebuild a flood-damaged park, and we ended up getting $293,000 to build out the first phase. I was tasked with piloting a new marketing campaign and with the help of some paint and power tools, I designed and built a selfie-station for a special event called the Fruitcake Toss. Each day has been an adventure, but I learned that Manitou Springs is full of people are willing to think creatively to solve their problems and I got to be along for the ride.
Manitou isn't the only Colorado community testing creative solutions. At quarterly trainings for AmeriCorps VISTAs, DCI gave us the chance to share projects in our host community. It was helpful to meet peers and build a support system for navigating AmeriCorps. Moreover, DCI provided opportunities to meet leaders from around the state. Not only was this valuable for building my professional network, it also showed me how they are tackling the issues facing their communities and the lessons other cities can learn from their experiences.
I was skeptical moving to a small town, but as my service comes to a close the hardest part is knowing that I might have to leave. Over the course of a year, I have met incredible people who have put me to work. They helped me to grow personally and professionally every day. More than that, they opened up their homes, made sure I had enough to eat, and made me to feel truly welcome in an adopted home. I am so grateful for the experiences I have gained as an AmeriCorps VISTA and only hope that I have given as much with my service as Manitou Springs has given me.