TELLING YOUR STORY VISUALLY
---
In recent years, DCI has been lucky enough to work with Derek Berardi, a Colorado based graphic designer. He created our regional IN THE GAME map for us and has worked with various clients to help construct and share their story. He focuses on creating and sharing community identities through illustration, story-telling, and graphic design. As a guest on our blog, he's sharing a few benefits of infographics and visual storytelling:
In the community planning world, we are often busy comparing ourselves to places or people that are doing it better. We limit ourselves with thoughts like, "Well, we just aren't big enough.", or "They have a fancy welcome sign...we need a fancy welcome sign, too." We get lost in generic expectations and preconceived notions of what we think we should be to the point that we all end up with same goals and messaging. Say it with me, "…a downtown to live/work/play". While vitality is not to be discounted, it's the story that makes the place. Are you telling the story in a way that really captures your place?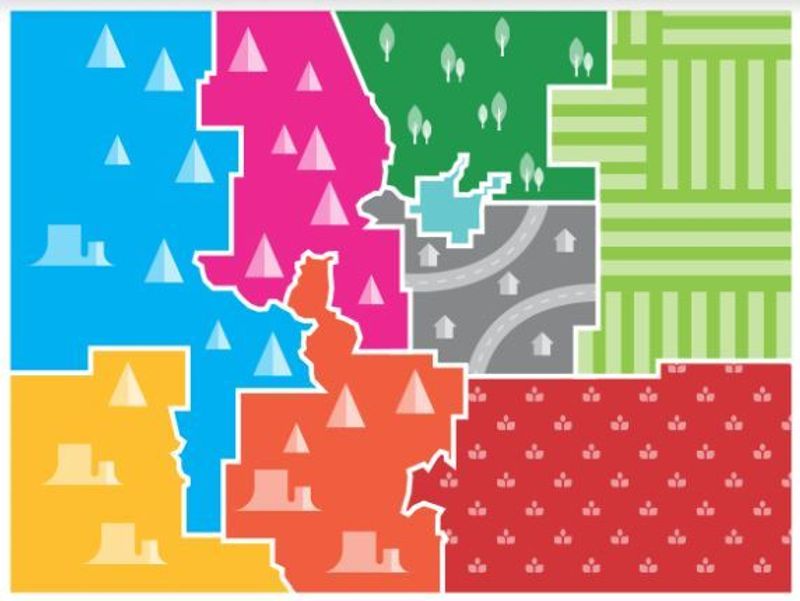 My name is Derek Berardi and I've worked with Downtown Colorado Inc. for the past several years during their annual conference. You may have seen the Colorado map that breaks down each of the member regions. In my work, I help "places" (municipal stakeholders) to extract and leverage their unique story through strategic graphic design. Whether that's through infographics, data visualization or illustration, the idea is to step away from generic expressions and to highlight the authentic story of your place. Thoughtfully distilling the message down to the most interesting or surprising points adds value beyond traditional marketing approaches.
So what gives infographics and data storytelling a leg up? This is a no-brainer. The way we consume information has changed. We live in an era of shortened attention spans. Gone are the days of producing or reading 130-page reports. Websites have simplified, articles have become more concise, and the consumer wants to cut through all the static to get to the juiciest bits. And then there are some things that don't change. Since you were 5 years old until now, you're probably still more engaged with the books that have pictures. There's a reason for that. Infographics provide the following benefits:
- Communicates to the viewer through two avenues, instead of one - Written and visual.
- Tells the story in a way that engages people ages 9 to 90 - Reducing intellectual exclusivity and broadening the audience reach.
- Trimming the fat - Focusing on the most important information means the viewer doesn't have to work to find the takeaway.
- Builds perspective - Presenting data is only helpful when you've supplied the context. This is where infographics shine.
- Whimsy and wonder – Offer information in a way that leaves a lasting impression and is fun to consume.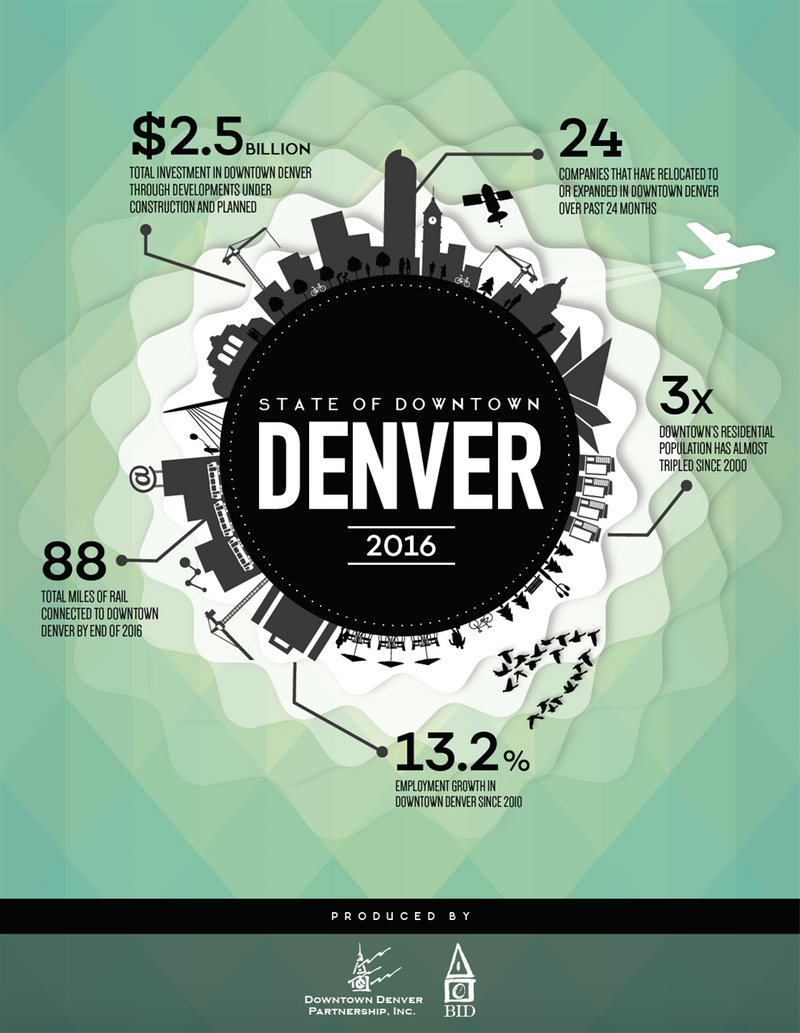 This design approach is especially effective in delivering another dimension to marketing within the planning realm. Sense of place is carried through visually and paired with quantitative and qualitative data. Instead of 
asking
 people to learn more about your locale through black text on white paper, you can capture their imagination and deliver high-quality information in a way that they'll be excited to consume.

If you'd like to learn more about infographics and how they might better capture the authentic story of your place, reach out or visit my website.